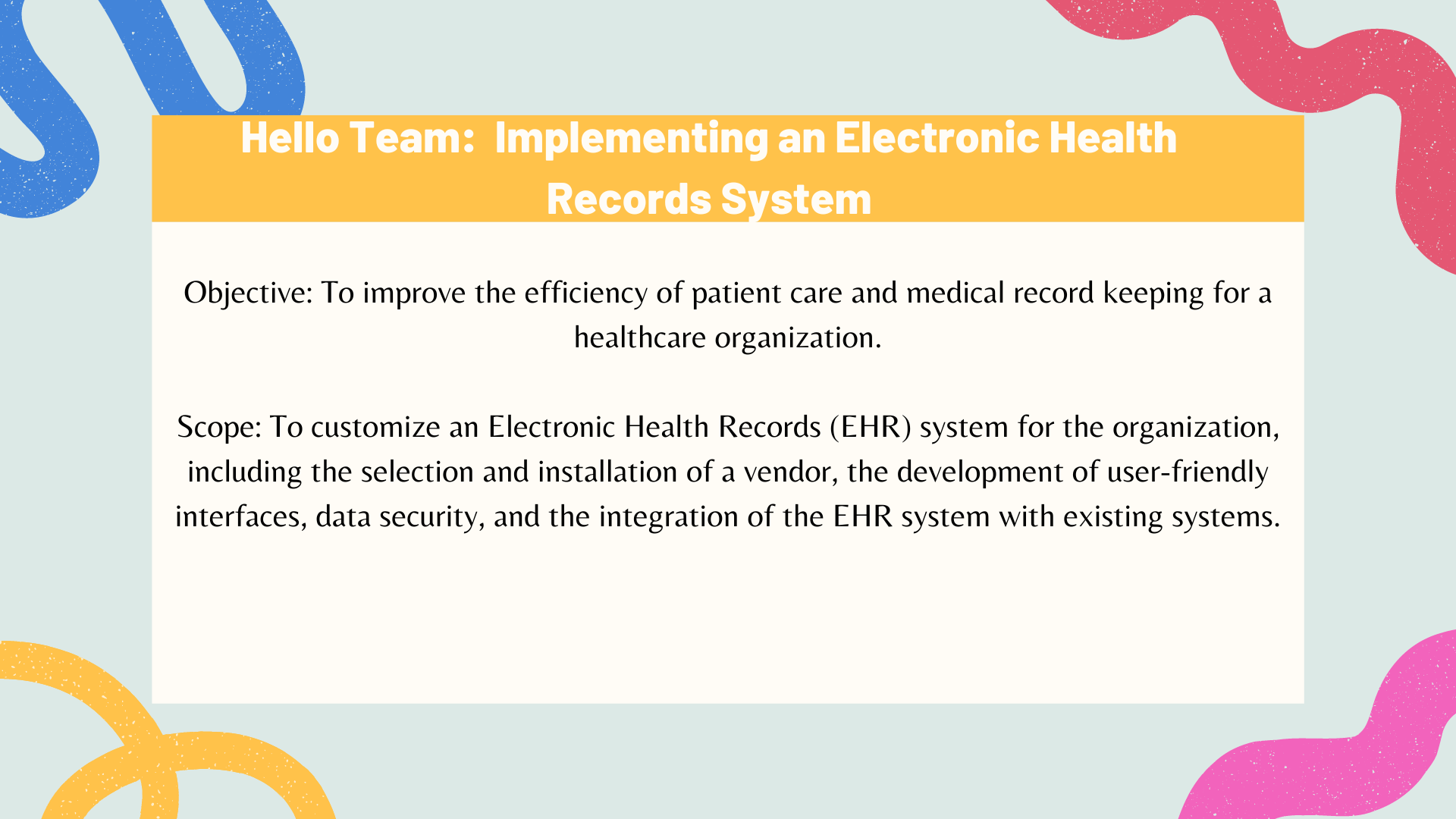 Remote Collaboration


Project: Implementing an Electronic Health Records System

Objective: To improve the efficiency of patient care and medical record keeping for a healthcare organization.

Scope: To customize an Electronic Health Records (EHR) system for the organization, including the selection and installation of a vendor, the development of user-friendly interfaces, data security, and the integration of the EHR system with existing systems.

Team: The project will involve a remote collaboration team of a healthcare business analyst, software engineers, and other IT experts.

Tasks:

1. Research and select a vendor for an EHR system.

2. Develop a user interface that is both user-friendly and secure.

3. Integrate the EHR system with existing systems.

4. Test and evaluate the system for accuracy.

5. Develop and implement a training program for staff to use the system.

6. Monitor and adjust the system as needed.

7. Provide technical support and maintenance.

Timeline: The project should be completed within six months.

Deliverables: A fully implemented and tested EHR system, along with training materials and technical documentation.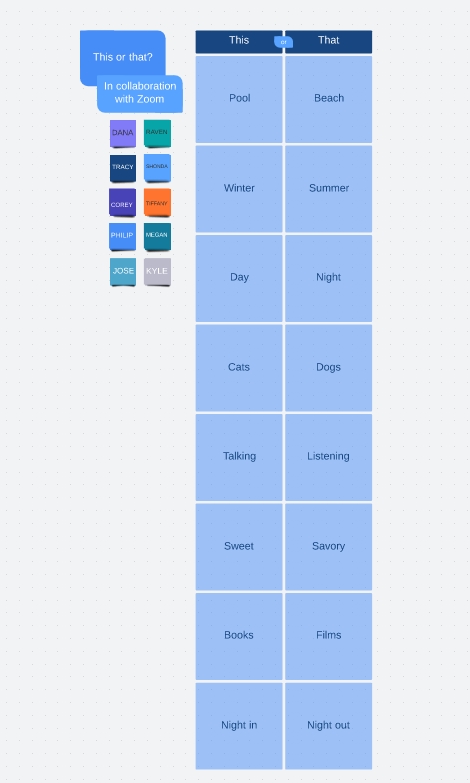 Zoom Icebreaker
Zoom Call- Welcoming new team members
Created a fun and easy exercise to get to know the new team members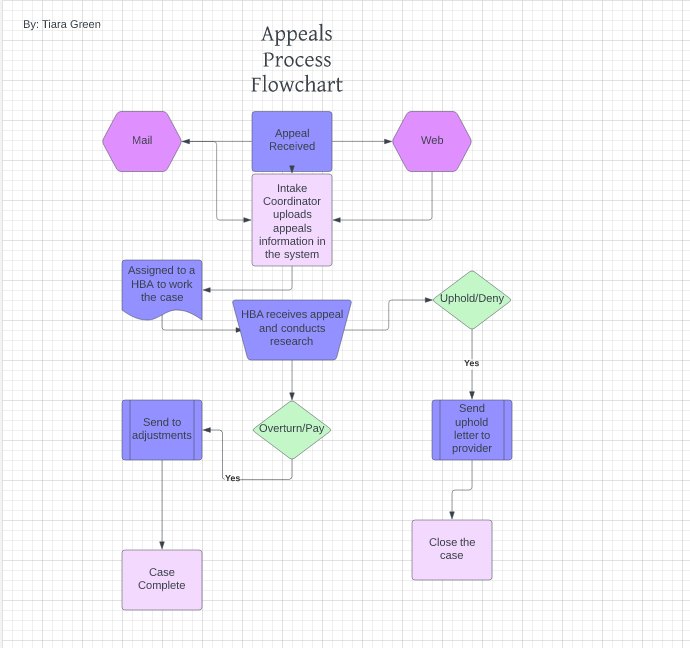 Appeals Process Flowchart
Created a simple yet effective flowchart with the courtesy of LucidChart for my Appeals department. This provided a smoother process with fewer questions.
Healthcare Business Analyst Process Improvement
Project Name: Healthcare Business Analyst Process Improvement
Objective: The objective of this project is to improve the efficiency and accuracy of healthcare business analysts by streamlining their workflows and processes.
Scope: This project will focus on automating common tasks and processes, reducing manual data entry, and improving reporting accuracy.
Stakeholders:
- Healthcare Business Analysts
- IT Department
- Executive Leadership
Timeline:
- Step 1: Identify current processes and tasks (3 weeks)
- Step 2: Analyze and document existing processes and tasks (2 weeks)
- Step 3: Develop a plan to automate processes and tasks (2 weeks)
- Step 4: Implement automation (2 weeks)
- Step 5: Test automation (1 week)
- Step 6: Launch automation (1 week)
- Step 7: Monitor and measure performance (ongoing)
Task List:
- Identify current processes and tasks
- Analyze and document existing processes and tasks
- Develop a plan to automate processes and tasks
- Implement automation
- Test automation
- Launch automation
- Monitor and measure performance
Resources Needed:
- IT personnel
- Healthcare Business Analysts
- Software licenses
- Training resources
- Testing resources